Wacky Races Birthday Cakes: Wacky Races is a Hanna-Barbera animated series that is based on the live-action comedy movie The Great Race and features 11 bizarre automobiles in crazy cross-country races. Dick Dastardly, the prototypical Dastardly Whiplash, goes to absurd lengths to cheat and sabotage the race, even though these attempts ultimately backfire and cause him to always finish last (if he even finishes), which leads to hilarious antics, which are partly caused by the environment they are racing through.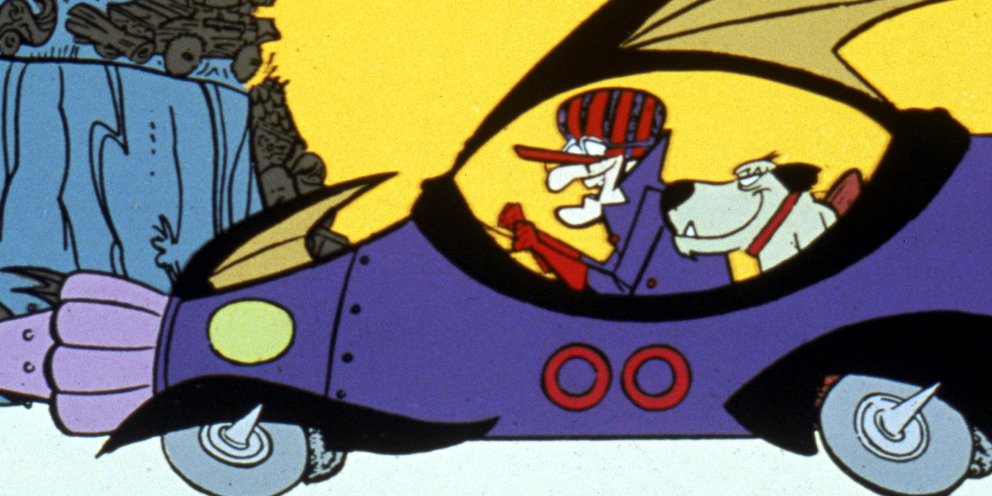 With 23 humans and animals divided across eleven race vehicles, the cartoon features a sizable cast of recurring characters. Dastardly & Muttley in Their Flying Machines and The Perils of Penelope Pitstop, two spin-offs of the original series, were produced in the years that followed its premiere. Numerous Hanna-Barbera and other media cameos and appearances are also made by several of the series' characters. In this post I have researched more than ten Wacky Races birthday cake ideas and designs:
Wacky Races Birthday Cakes
Our first Wacky Races birthday cake features an edible Muttley figure standing on a very elegant red and purple-striped cake. It appears to be a celebration for a seventy-year-old, which is quite interesting. I am sure the birthday recipient will love this cake.
2. Next up is a Wacky Races birthday cake that is entirely designed as The Mean Machine. It is unique, highly detailed, and incredibly professional. I think this could be one of the best cakes I've seen. For the lucky 21-year-old birthday recipient, this is a truly awesome cake.
Also Read: The Jetsons Birthday Cakes
3. Another Mean Machine birthday cake from the Wacky Races TV series. This one is adorable, and the size is just right. It will be a delightful treat for a special birthday kid who is a fan of the 1960s TV series. Enjoy the cake to the maximum.
4. This Wacky Races birthday cake is designed as a canyon crossing and features both The Mean Machine (driven by Dick Dastardly and Muttley) and The Compact Pussycat (driven by Penelope Pitstop). It is a large and imaginative cake, which I am sure your lucky birthday kid will appreciate.
5. If your birthday recipient is a huge fan of The Army Surplus Special (driven by Sergeant Blast and Private Meekly), then this could be the best cake ever. For a seventy-year-old, this will be a nostalgic and awesome birthday cake to have. I am sure it will be 100% enjoyable.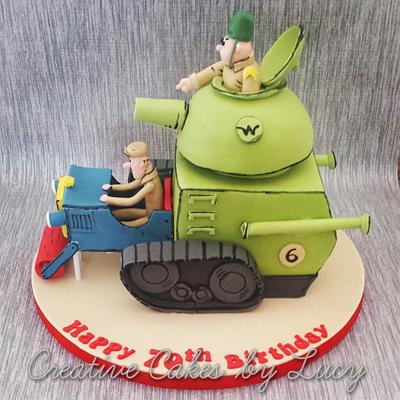 6. Like birthday cake number four, this cake is also a large canyon crossing design. Both The Mean Machine and The Boulder Mobile (driven by The Slag Brothers) are featured on this incredible cake. On closer inspection, you can see the edible boulder pieces in the canyon, which shows how much detail was put into this cake.
7. For a lucky forty-nine-year-old birthday recipient, this is a truly special and memorable Wacky Races birthday cake that features an edible figure of Muttley standing on top of a pale blue cake. Muttley is holding a book called "Dad Jokes," which adds a personal touch to the cake. Enjoy.
8. Muttley is at it again in this adorable Wacky Races birthday cake that has a blue and white theme as its base. There also appears to be a figure of the Compact Pussycat at the front of the cake. It is a truly wonderful and special cake, which I am sure your birthday kid will like and appreciate.
9. Muttley looks like he is up to no good in this mischievous Wacky Races birthday cake. It looks as though Muttley has planted several dynamite explosives in an attempt to destroy the other racers so Dick Dastardly can win the race. You can even see that the Muttley figure is laughing mischievously. For a fifty-year-old birthday recipient, this is indeed an imaginative and memorable birthday cake.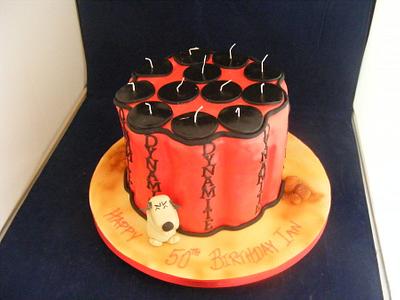 10. Who can remember The Boulder Mobile, driven by The Slag Brothers? If they were your birthday recipient's favorite characters from the Wacky Races, then this could be the ideal cake. The gray car surface is smooth and slick, which shows how professional the cake creator was in making this truly awesome cake.
11. In our last Wacky Races birthday cake, we have an edible Muttley figure snickering on top of a white base cake with vanilla frosting. The cake is just the right size and has an incredible taste which I am 100% sure your fifty-year-old birthday recipient will love and enjoy. That's it for today. I hope you enjoyed these Wacky Races birthday cakes.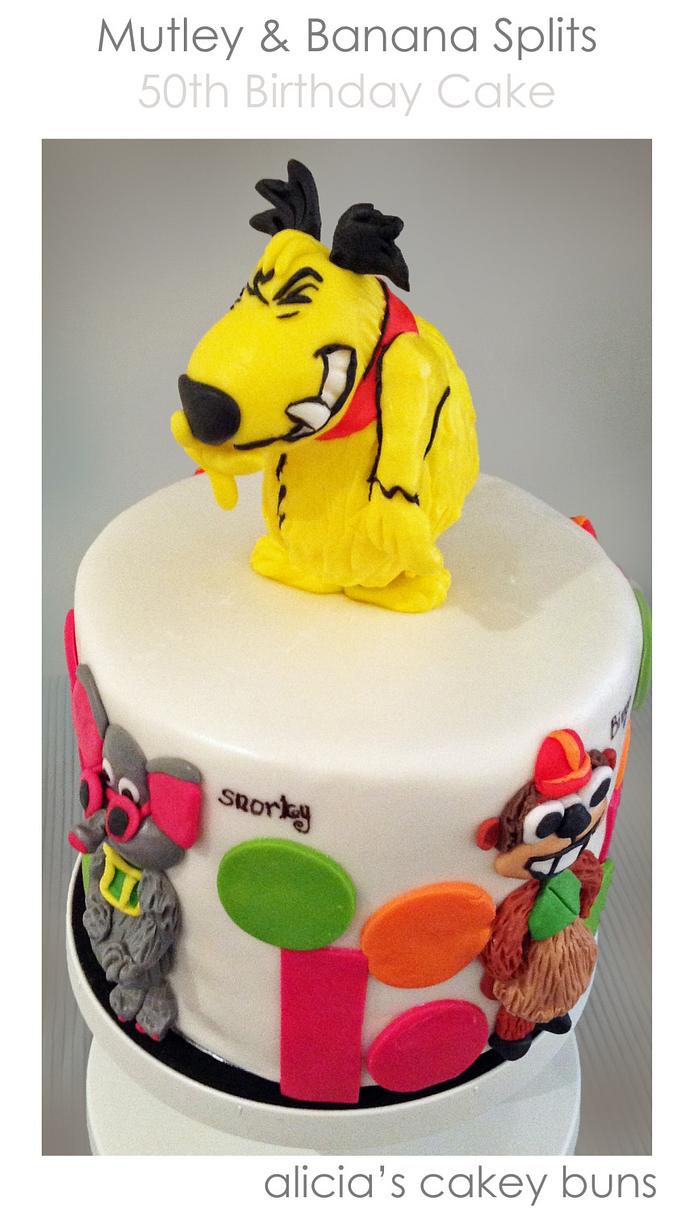 Which Wacky Races birthday cake did you like the most in this post? I quite liked birthday cake number two because of the incredible details on the Mean Machine.