Captain America Birthday Cakes – Back in the 1930s the Comic world entered a new age with the introduction of superheroes like Superman, Batman, Phantom, and even Popeye. Among these superheroes, a new name was introduced – Captain America. As the name suggests the superhero was based on a true patriotic soldier.
Captain America became a huge hit in the 1940s. As the superhero was introduced during World War II and his comics were full of patriotic themes, so he played a pivotal role in motivating soldiers of that era. An ideal role model, Captain America soon came to be known as The First Avenger in the Marvel Universe.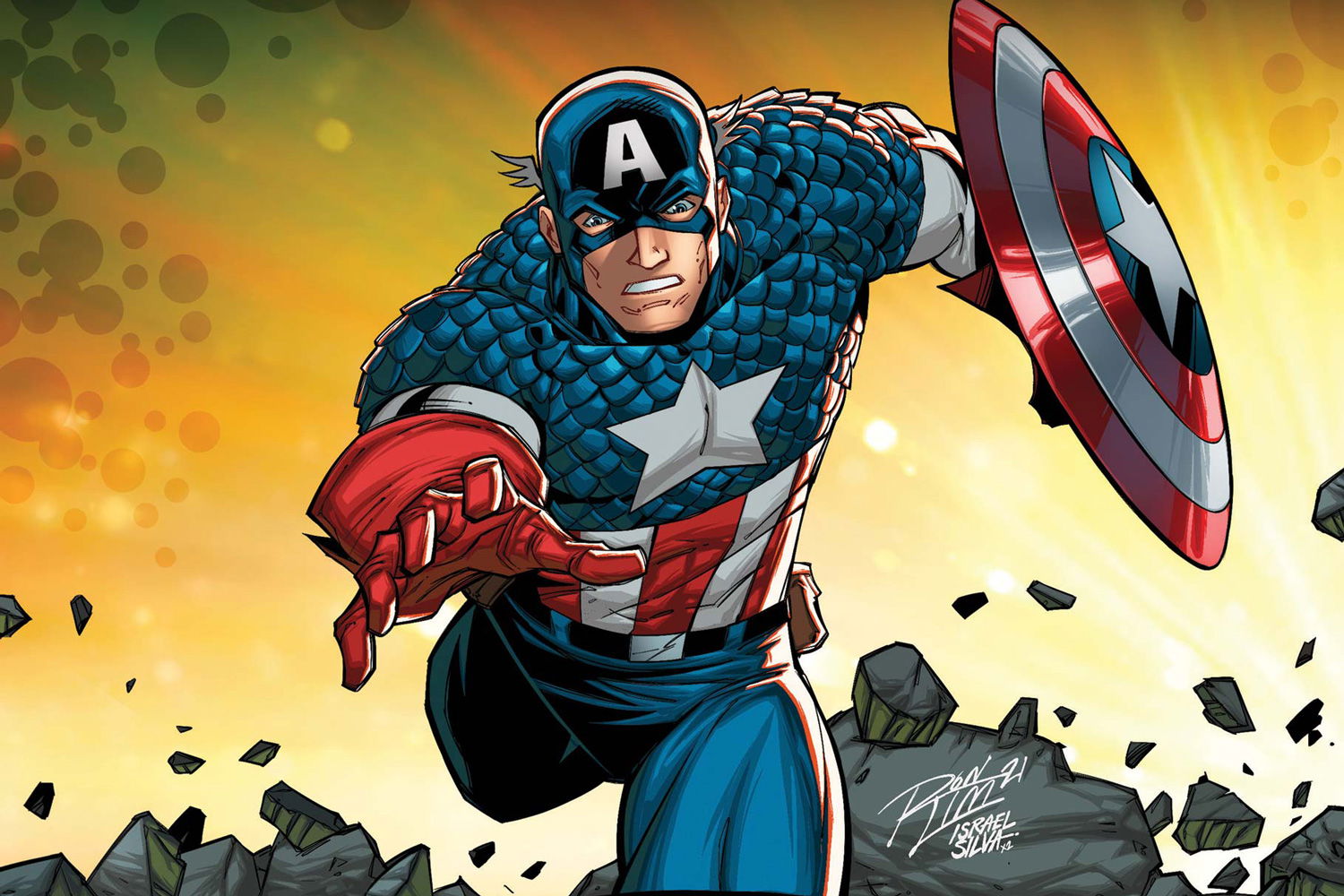 The character found its peak popularity again in this decade. Thanks to the blockbuster films based on the character by Marvel Studios and his role in the superhero team The Avengers. Captain America is one of the favorite superheroes that are in demand for birthday cake designs.
Captain America Birthday Cakes
Here are 50 amazing Captain America Birthday cake designs:
1. This cute little Captain America will surely inspire your kid to follow in his footsteps of Honesty and Justice.


Also, Read Happy Birthday Memes for Granddaughter
2. Go for a Captain America cake figurine as a cake topper. You don't have to use an edible Captain America cake topper as the figurine could later be used as a toy for the kid.

Captain America Avengers Birthday Cake
Captain America Birthday Cakes
3. If you're going to bake a three-tier cake (or two-tier cake) then make sure you use the red and blue color of the Captain America costume wisely. Also, a good idea would be to burst Captain America out of the birthday cake.

4. If you want a clean and cute-looking cake then you can let Captain America sit on the top of the cake.

5. If you do not want to bake a Captain America figure then you can make the top of the cake in the style of a Captain America shield and can buy a Captain America figurine to use on the cake.

Captain America Birthday Cakes
Captain America Chris Evans Birthday Cake
6. It is not necessary to have Captain America's shield fixed on top of the cake. You can bake a 3D shield of Captain America. Make sure it is big enough to stand out on the cake.

7. Another interesting idea would be to bake a super cake with all your kids' favorite superheroes on it. Mix up great superheroes of the Marvel and DC universes on the same cake.

8. Die-hard fans know that Bucky Barnes's version of Captain America used to have wings on his helmet. You can bake such a helmet along with a shield.

Captain America Birthday Cakes
9. The easiest and simplest idea is to bake a Captain America shield cake. It will be tasty and will also take less time.

10. You can write the name of your kid on the cake. But I think it would be interesting if you write the name on the shield or maybe on Captain America's costume itself.


Captain America Wiki