Chikorita Birthday Cakes: Are you a diehard Pokémon fan? Today's post exclusively features a distinct Pokémon that can be used for a birthday celebration. A Pokémon of the grass type, Chikorita (Japanese: チコリータ Chikorita), which was first seen in Generation II. At level 16, it changes into Bayleef, and at level 32, it changes into Meganium. Chikorita is one of the three Johto starting Pokémon that are first accessible in Pokémon Gold, Silver, Crystal, HeartGold, and SoulSilver, along with Cyndaquil and Totodile.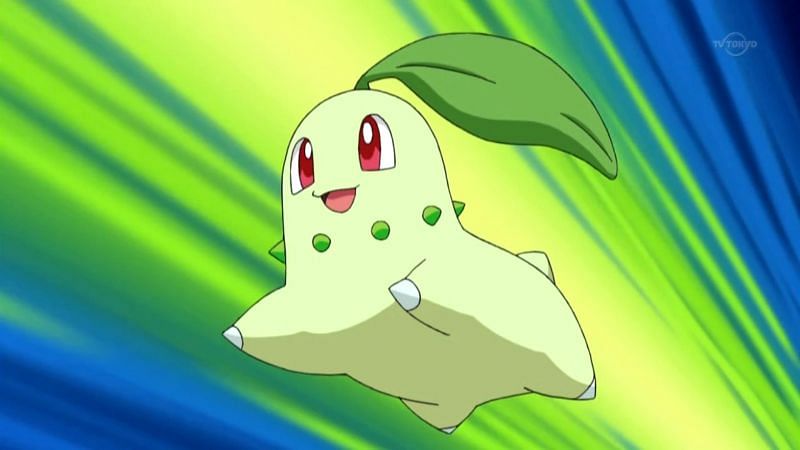 Chikorita is a little quadrupedal Pokémon with dark green neck buds. Its color is light green. Its eyes are enormous and crimson, and its head is massive in comparison to the rest of its body. Chikorita has a short tail and four short legs, each with a single nailed toe. It has a big green leaf on top of its head that is typically longer than its body. The leaves have a calming scent that can help battling Pokémon relax. The leaf is also employed as a humidity and temperature sensor. Chikorita eagerly seeks the warmth of the sun. In this post, I have researched more than ten Chikorita birthday cake ideas and designs: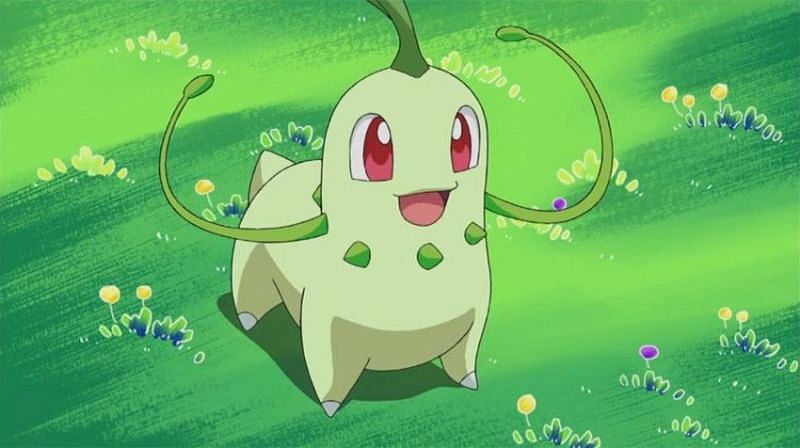 Chikorita Birthday Cakes
This first Chikorita birthday cake has a smooth texture, and it is entirely a Chikorita figure cake. For a very special birthday girl, this is a lovely treat, and the details are superb. Check out the green thorns around Chikorita's neck as well as the red edible hearts in front of the cake.
2. Go for this glossy Chikorita birthday cake that is also an excellent design and entirely consists of the Pokémon as the cake itself. It is an awesome treat overall, and I am sure your one-year-old birthday kid will love it. Look at the impressive, pointy, and detailed white paws of Chikorita.
Also Read: Pokémon Birthday Cakes
3. For a very lucky six-year-old birthday kid, this is an awesome Pokéball-themed Chikorita birthday cake that features an edible vanilla frosting print of Chikorita above the cake. The cake has a flurry and super delicious texture which comes in a vanilla and strawberry flavor. Enjoy the cake to the maximum.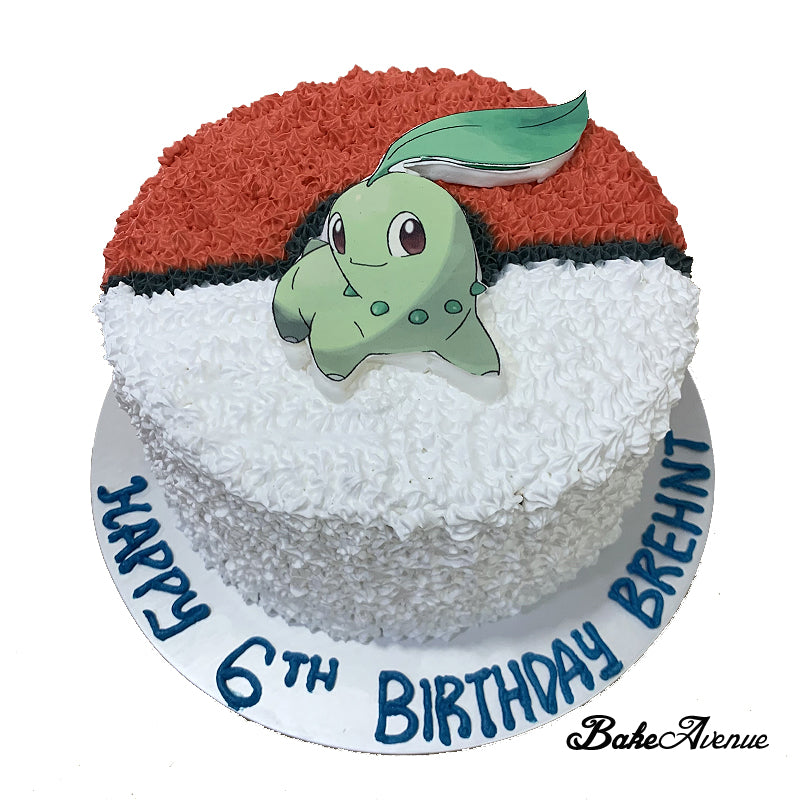 4. Wow. Your special birthday kid can enjoy a trio of these awesome and super delicious Chikorita delights. There is a small-sized birthday cake, a larger cake with an impressive Chikorita design, and several green-themed biscuits. They are amazing and delightful treats which I am sure will impress your kid's birthday party guests.
5. This Chikorita birthday cake has very tasty green frosting around the edges and the flat print design on top of the cake showing Chikorita is impressive. The cake has a very delicious vanilla-flavoured base and there are also delicious edible sprinkles on the sides of the cake.
6. If you are looking for a smaller and super delicious treat then this Chikorita birthday cake is an excellent option. The surface is smooth and looks tasty to the last bite. It comes in a matcha-flavoured taste and I am sure it will be the ultimate treat for your lucky birthday kid.
7. Look at this simple and impressive design of Chikorita that is placed on top of this freshly baked rectangle-shaped cake that is both delicious and minimal. Chikorita's hair is a beautiful dark green color and is glossy when looking at it. Enjoy this cake to the maximum extent with your lucky birthday kid.
8. If you and your birthday kid are looking for a feisty and super delicious multi-layered Chikorita birthday cake then this could be the correct option. There is a very fine light-green ganache frosting on the bottom of the cake plus an irresistible strawberry-flavored upper tier that captures the attention. 
9. A mini and bite-sized Chikorita treat is very cute and I would love to just have it right now. Your special birthday kid could have and enjoy this amazing delight while going to school or on the go. I am sure you will baking this simple and quick treat. 
10. Here comes another delicious Chikorita cupcake that is both an amazing bite-sized treat and looks very cute. It has an exclusive matcha taste which matches the grass Pokémon type and there are several adorable features on the cake such as red eyes, green thorns, and a small black mouth.
11. This could be the most impressive Chikorita birthday cake thus far. Wow, the green thorns around Chikorita's neck come out and show much effort was put into making this cake. You can also see the beautiful crimson color of Chikorita's eyes and mouth which bring out the cake and make it both lively and vivid. Enjoy.
So which Chikorita birthday cake did you like the most in today's post? Numbers one and ten were extraordinary, and I would have to go for number ten as it has intricate features and details.