American Psycho Birthday Cakes – Mary Harron directed the 2000 horror movie American Psycho. Starring Christian Bale as Patrick Bateman, a New York City investment banker who also leads a secret life as a serial murderer, it is based on the 1991 Bret Easton Ellis novel of the same name.
American Psycho had its world premiere on January 21 at the Sundance Film Festival, and on April 14 it was shown in theatres across the US. With mainly favorable reviews and compliments for both Christian Bale's acting and the script, the movie made nearly $34 million on a $7 million budget. It now has a cult following and a significant impact on modern meme culture, for example, Patrick Bateman is frequently featured on TikTok.
American Psycho Birthday Cakes
If you are a fan of American Psycho then look no further as this post will provide you with several American Psycho-themed Birthday cake ideas and designs as well as those for cupcakes. It is a great great idea to throw an American Psycho-themed birthday party with your friends especially if they are also fans of the movie. You can use the American Psycho cake toppers to increase the quality of your cake.
Here are more than 10 American Psycho Birthday cake ideas and designs:
1. This first traditional rectangle-shaped cake design has Patrick Bateman with an axe printed on top.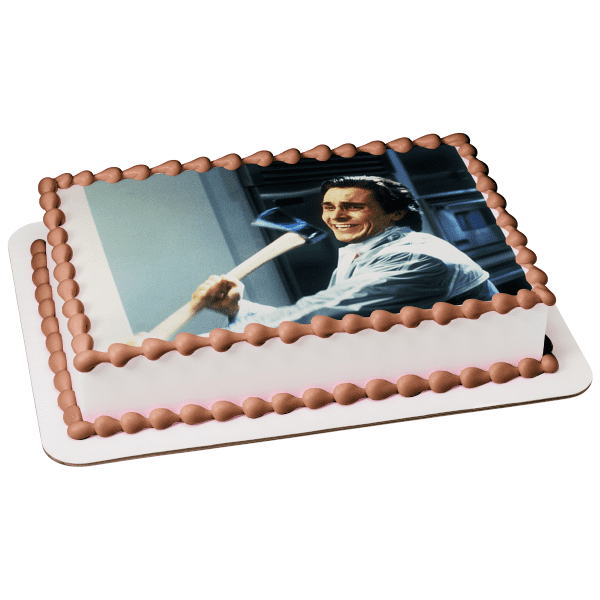 Also Read: Batman Birthday Cakes
2. Look at this incredible and highly detailed American Psycho-themed birthday cake. The edible body part figures are made very professionally.
3. These two-tier American Psycho birthday cakes are superb with the edible clapper boards on top.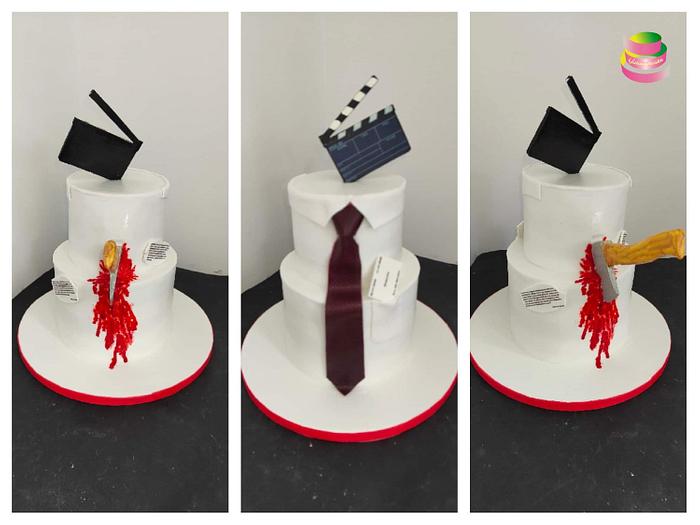 4. A traditional round-shaped birthday cake with Patrick Bateman holding an axe printed on the top of the cake.
5. Look at these cool American Psycho cupcakes that capture key quotes from the movie.
6. Here are more incredible American Psycho cupcakes to celebrate a 30-year-old birthday.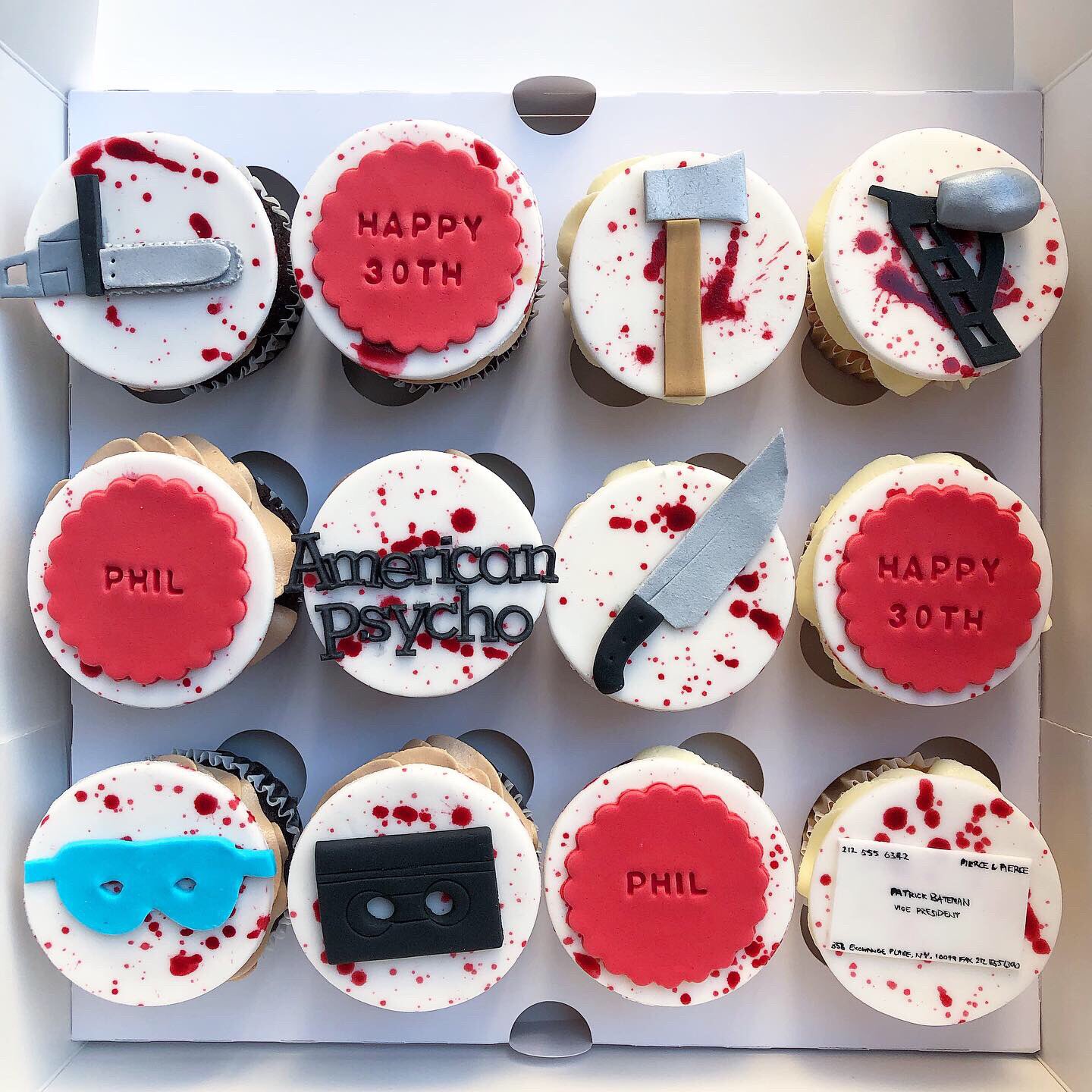 7. Again more American Psycho cupcakes featuring edible melee weapons.
8. Just one simple cupcake here with Patrick Bateman holding an axe printed on top.
9. This American Psycho birthday cake is excellently made and will surely impress fans of the movie. I like the speech bubbles on the side of the cake.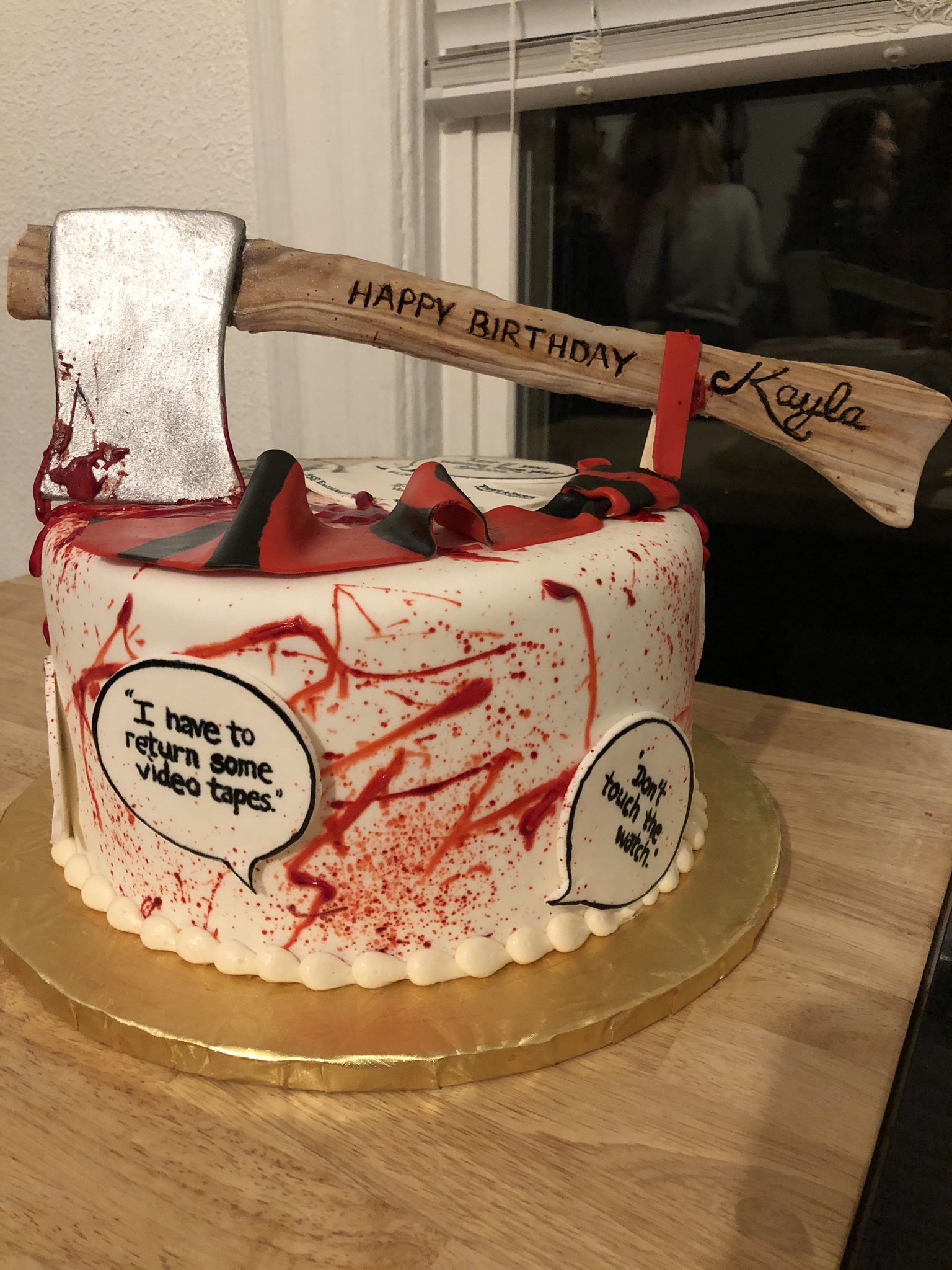 10. Look at this huge yet minimal three-tier American Psycho birthday cake.
11. Another traditional rectangle-shaped design cake featuring Patrick Bateman's face printed on top.
12. Several more American Psycho cupcakes here with edible melee weapon figures on top.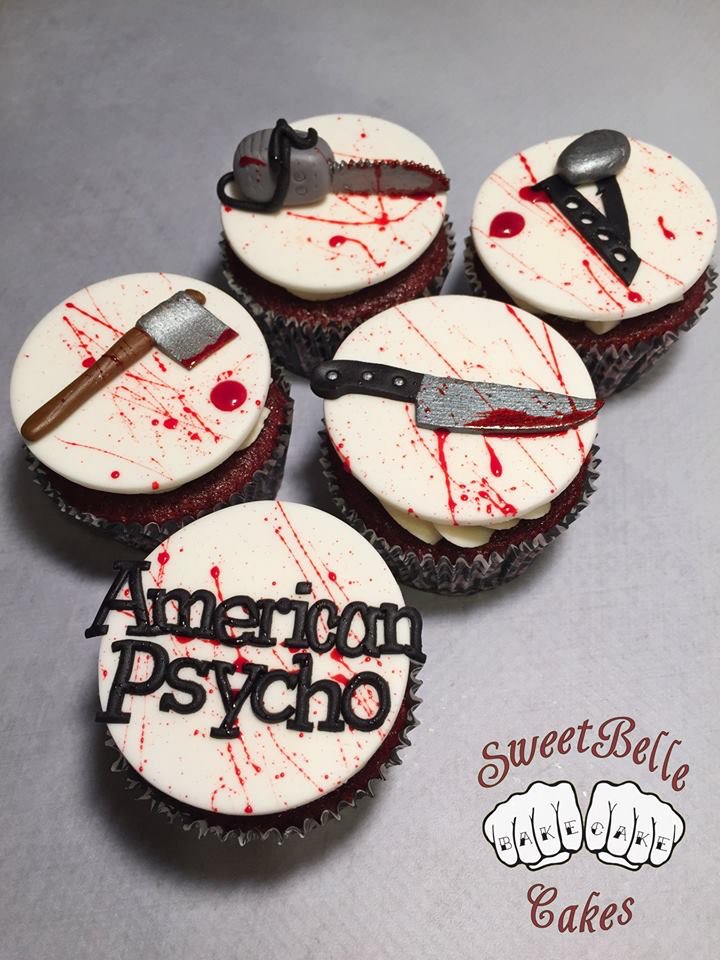 Is American Psycho your favorite movie? Which American Psycho cake or cupcake did you like the most?