Ben 10 Birthday Cakes – Who would have thought that Cartoon Network's Ben Tennyson would turn out to be one of the most beloved children's characters during the 2000s decade?
Back in the 2000s When Cartoon Network was struggling and competing with other popular animated channels like Nickelodeon and Pogo, it introduced a fresh animated TV series titled Ben 10.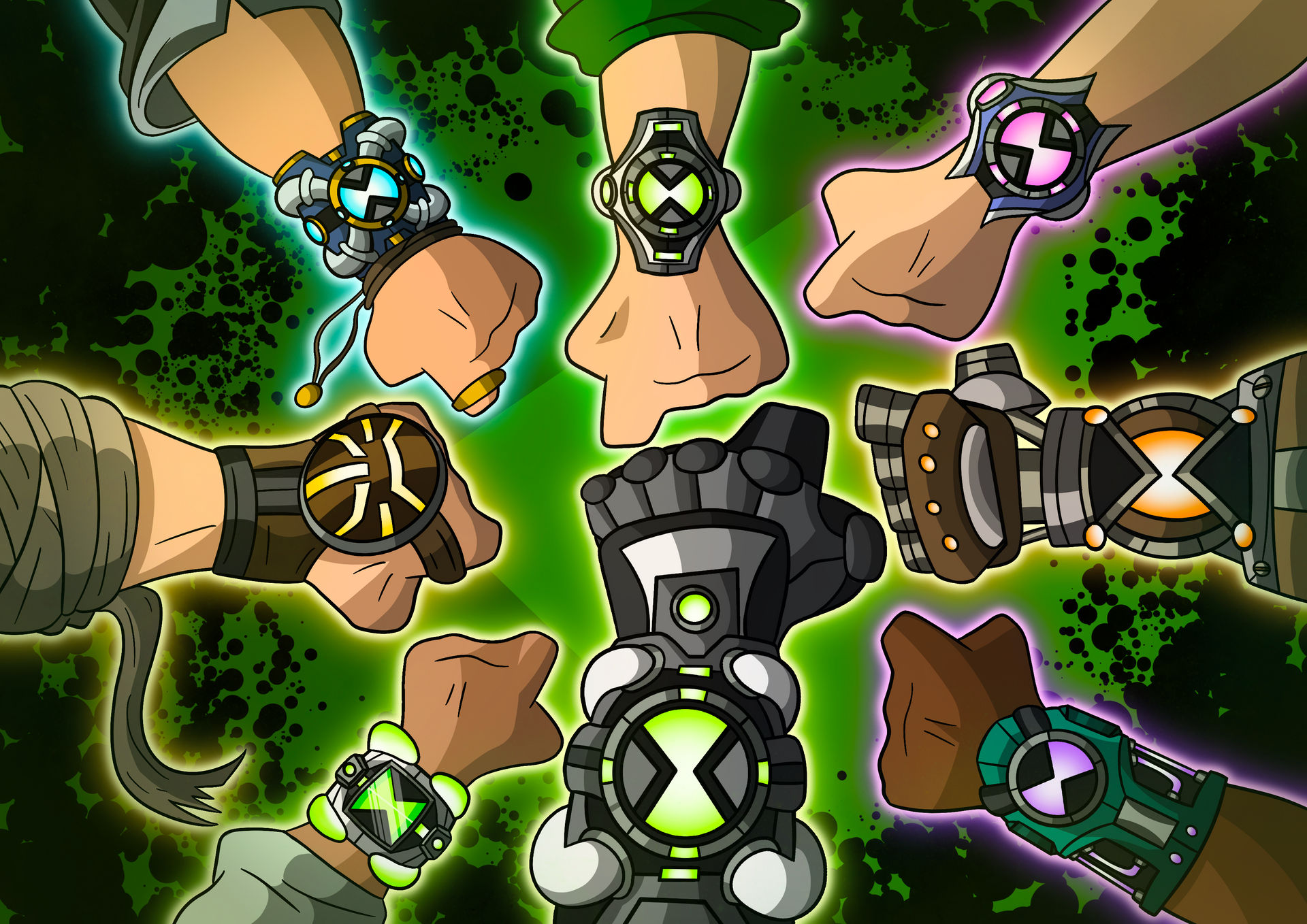 Created by the famous group 'Man of Action', Ben 10 focused on a teen boy named Ben Tennyson who unknowingly acquires a powerful watch (Omnitrix) that ables him to transform into various alien forms. After knowing the power of the watch, Ben 10 decides to use the powerful alien forms to help and save people from disasters and crimes.
Ben 10 Birthday Cakes
The cool thing about Ben 10 was that it introduced a whole new fresh package of characters that were funny and likable. Ben was able to transform into ten different alien forms (the number was increased in later seasons) and kids were in love with almost all alien forms. Be it Humungousaur, Big Chill, or even Gray Matter.
Throwing a Ben 10-themed birthday party would be great if you want to organize a huge party for 50-plus guests. The reason is that Ben 10 has so many characters that every guest can have his/her own Ben 10 character to play with. Of course, a cool Ben 10-themed birthday cake will be the centerpiece of the attraction.
Here are 50 cool Ben 10 birthday cake ideas and designs:
Ben 10 Birthday Cakes
1. Echo echo is a very cute Ben 10 character. Here is a two-tier cake with Ben and Echo Echo on the top of the cake.

Ben 10 Birthday Cakes
2. An easy idea would be to bake a Ben 10 image on the top of the cake with his watch Omnitrix.

Also, read – Congratulations on Your Sobriety
3. How about baking a simple two-tier cake with a Ben 10 figure on the top just like this one?

Ben 10 Birthday Cakes
4. You may not get the perfect Ben Tennyson cake figure but if you make a logo cake of Ben 10 then it would work fine. This way kids won't get confused about the cake.

Ben 10 Birthday Cakes
5. You can use an edible Ben 10 image as a cake topper with various edible ben 10 characters as cake decorations.

Ben 10 Birthday Cakes
6. If you are in hurry then the quickest idea is to bake a cake with the Omnitrix watch on it. Just like this one.

Ben 10 Birthday Cakes
Ben 10 Three Tier Cake
7. Baking a three-tier cake would be tough but it will impress everyone. Here is a yummy three-tier Ben 10 birthday cake.

Ben 10 Birthday Cakes
8. A lot of work is put into baking such a brilliant Ben 10 figure. You don't have to bake such large Ben 10 though.

Ben 10 Birthday Cakes
9. Using the Ben 10 logo on the cake is surely a distinct idea and will make your cake stand out.

Ben 10 Birthday Cakes
10. You can bake a simple cake and decorate it with various alien-form figures of Ben 10.


Ben 10 Wiki